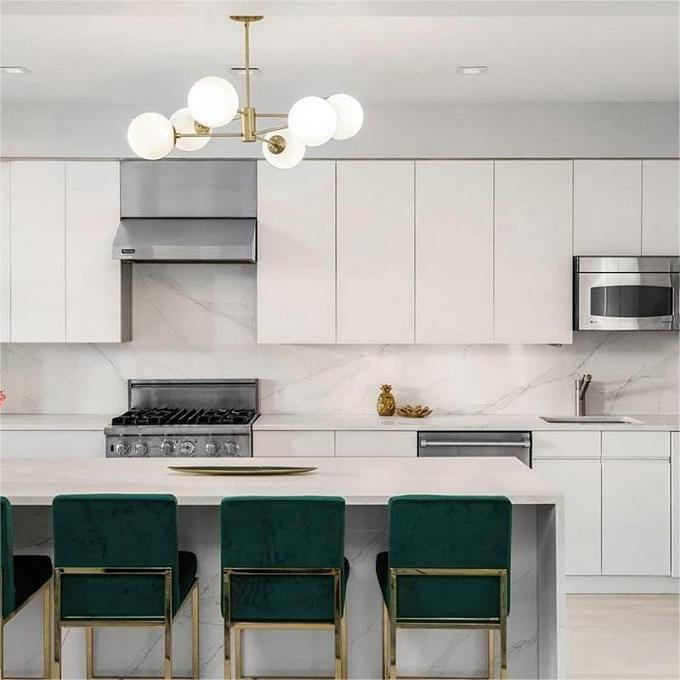 Lighting plays a key role in the overall look of any room. This is why choosing the right type of lighting is crucial. Kitchen lighting trends of 2023 focus on a minimalist aesthetic with a heavy emphasis on recessed lights and pendants. These fixtures are often placed in rooms to create a focal point and draw attention to a specific area.
Pendant lighting is a popular option for kitchen islands and peninsulas. Integrated LED lights are also a great choice as they are designed to be able to fit into furniture and delicate fabrics. They are also energy efficient and last long.
The new kitchen lighting trends of 2023 feature a mix of metals and a monochromatic style, which brings a strong contemporary edge to interiors. Luminaires will feature organic shapes that remind people of twigs and flowers. Decorative finishes include earth tones and wrought iron.
Using different metals can add a luxurious touch to any room. The use of a brass finish is expected to remain the top finish for light fixtures through 2023.
To add warmth to your home, opt for a warm aged brass finish. In the kitchen, a simple, utilitarian, brass-finished pendant or lamp can be a perfect way to bring the look of a rustic country kitchen into the modern era.
Pendants and lamps with a more rounded, compact shape are another hot trend for 2023. A pendant can be a stylish addition to any kitchen, but they are particularly suitable for an island. Wall-mounted lighting with long, reaching arms is also very popular.
Lampshades are also an important part of the lighting scheme. A curved design can make a room feel more intimate. Decorative glass pendants can be a fun way to add a touch of eclectic style to a living room. Amber glass is another material that is perfect for the kitchen.
Curved table lamps are another new trend for the kitchen. These lamps offer a fun and unique way to accentuate beautiful pieces of furniture. Depending on the design of the room, it can be used to frame a large table or even two smaller tables.
Downlights are also a great choice for kitchens. They provide task lighting and can accent architectural features such as countertops. Choosing the right type of lighting can increase security in your home.
Creating a kitchen that has the right lighting will make the entire space more functional. Whether you are cooking, relaxing, or entertaining, you will be able to work better in a well-lit space. Adding recessed lights or under-cabinet lighting can help you get the most out of your kitchen.
As you start planning your kitchen for 2023, you will want to consider the lighting. There are many options available to choose from, and you should choose the one that best matches the rest of your decor. It's easy to find a lighting solution that will complement your kitchen's style, while giving it the functionality and beauty that you've always wanted.