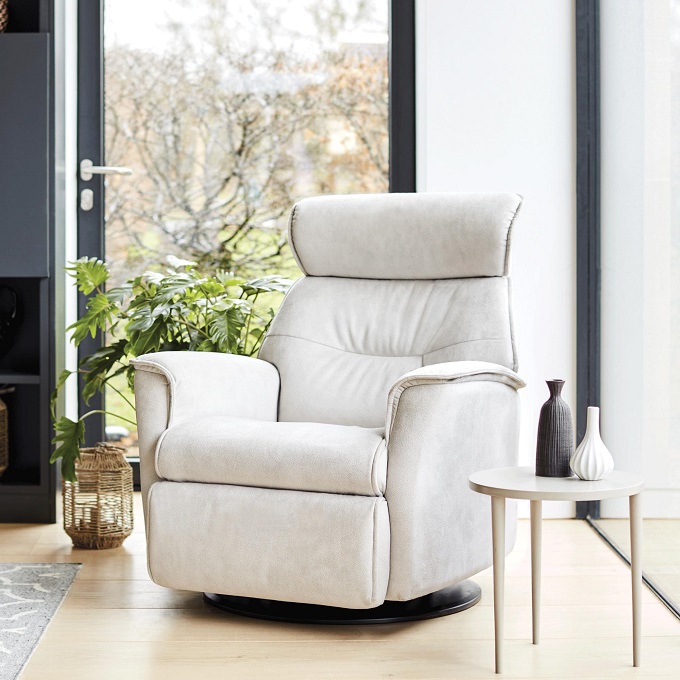 Unlike traditional recliners that simply slide out and backward, chair lift recliners have a secondary motor that will help you go from reclining to standing easily with the push of a button. They also feature a 45-degree lifting position to assist you in moving from sitting to standing without having to struggle with awkward foot positioning.
The benefits of a chair lift recliner are many and varied, but one of the most important is its ability to help reduce fluid buildup in the body. This is especially helpful for seniors with edema, which can cause swelling in the legs and feet that can make mobility difficult.
Elevated legs can also improve circulation to the rest of the body, helping reduce pain and swelling in the hips, knees and ankles. Plus, a lift recliner helps prevent pressure sores, which are painful skin rashes caused by too much pressure on the soft tissue underneath the skin.
There are several different types of chairs to choose from depending on your specific needs. These include two-position, three-position and infinite position models.
2 Position Recliner – These are the most basic of lift recliners that will only recline to a slight 45 degree position and are perfect for those who require just short-term assistance with their daily activities or for those who aren't planning to use the chair for an extended period of time. They are designed to be used in the living room and are great for people who want a lift chair that doesn't take up much space or require special wall-huggers for use in tight areas.
3 Position Recliner – These chairs will recline all the way back as you would expect from a full recliner but they will not lay flat for sleeping, unlike their infinite position counterparts. They are a great choice for napping and those that cannot lie flat in their bed due to health reasons, or the fact they can't get out of bed without assistance.
Infinite Position Lift Chairs – These lift recliners will recline all the way back and lie flat for sleeping. They are ideal for seniors who do not have the option of lying down in a normal bed, as they are often unable to recline all the way back and have difficulty getting out of the bed without assistance.
Massage and heat options – Some of the newer lift chair recliners offer vibration massage that can be beneficial for those with aches and pains in the back, neck, lumbar or leg area. They can also be heated to increase blood flow to these areas.
These features are an added luxury that are often a great addition to any lift recliner. However, they do add a little extra cost so be sure to talk with your specialist about the benefits of these options as well as whether or not they will fit your budget.
Choosing the right model can be overwhelming but if you're careful, there are plenty of lift chair recliners to fit your lifestyle and your needs. Be sure to ask your specialist about any features that might be of interest to you and to do some research online to see what others are saying about the chair you are considering purchasing.