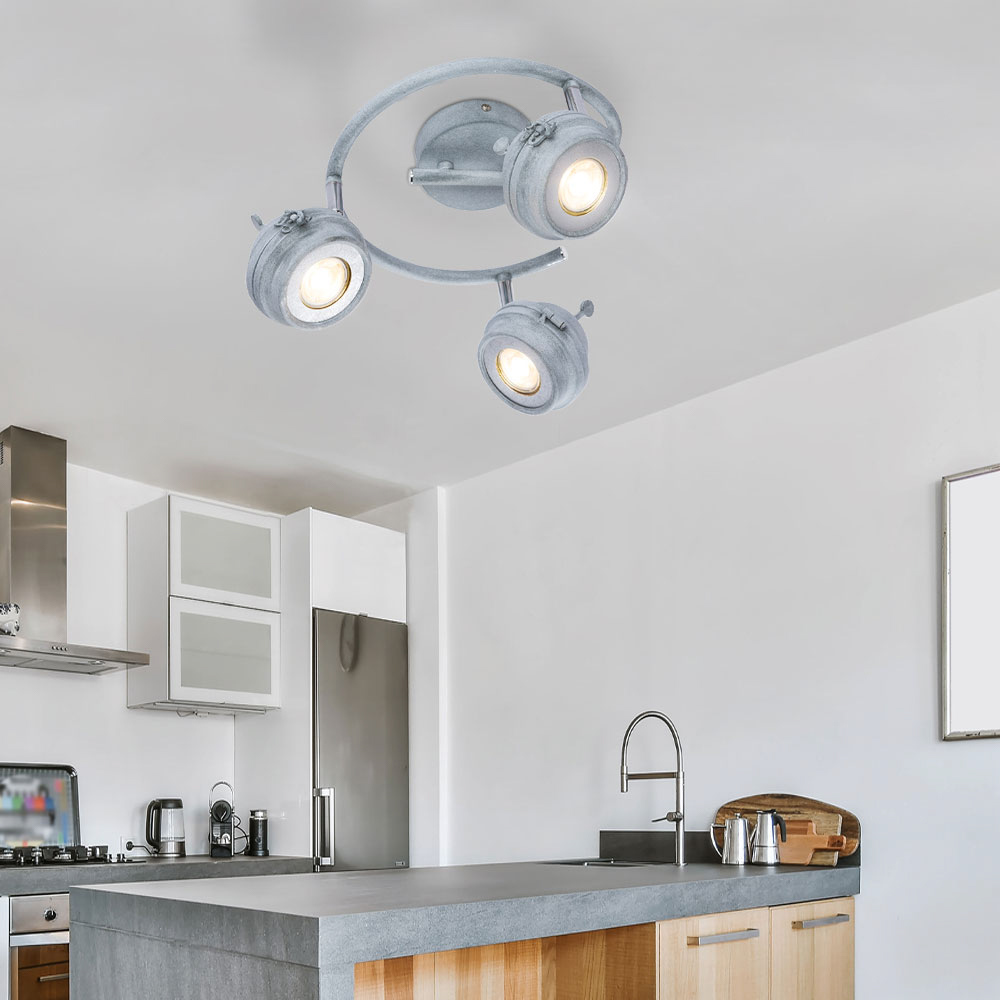 Open shelving adds a fresh look to kitchens, but it can also be a practical solution for those who don't have room for more cabinets or just want to make meal prep easier. For homeowners on a budget, this is a do-it-yourself project that's easy enough to tackle in a weekend and will continue to make a positive impression when it comes time to put the home on the market.
While some naysayers of open shelving worry about shattered glass or items that are difficult to keep clean, these shelves are actually very sturdy when installed properly and anchored into the wall. Plus, a quick wipe down is usually all it takes to remove any grease or grime that may have settled on the shelf surface.
If you do decide to install open shelves, it's best to stick with a minimalist or contemporary style without any decorative brackets that might detract from the clean lines of your kitchen. If you have an eye for a more decorative interior design, however, you can still use open shelving to display a beautiful collection of dishes and accent pieces. Just make sure you choose a color that coordinates with your walls and cabinet colors.
A good rule of thumb when planning your shelves is to group items in groups of three or more so they appear aesthetically pleasing. A well-organized arrangement will also be more functional, as you'll be able to see all the items in one glance versus having to dig through cabinet doors to find what you're looking for.
Another benefit of open shelves is that you can easily swap out items with the season or as your mood changes. For example, if you're going for a Christmas or holiday theme, it's easy to swap out the festive plates and platters with regular everyday dinnerware. You can even swap out some of the more decorative items, such as a pretty set of ceramic bowls or a stack of brightly colored vases.
You can also use open shelving to highlight a color palette in your kitchen. For example, if you have blue water glasses and copper mugs in your kitchen, you can showcase them on open shelving in your dining area so you can reach for them more easily without having to shuffle through all the other cupboards to locate what you need.
Whether you're a fan of traditional, contemporary, or eclectic style, you can incorporate open shelving to make your kitchen feel like home. Just remember to regularly dust and wipe down the shelves and any items on display to keep them in pristine condition. Also, if you're storing fragile or breakable items on the shelves, it's best to keep them out of reach of children and pets in case they fall off the shelves. This will help prevent any unnecessary frustration and damage.