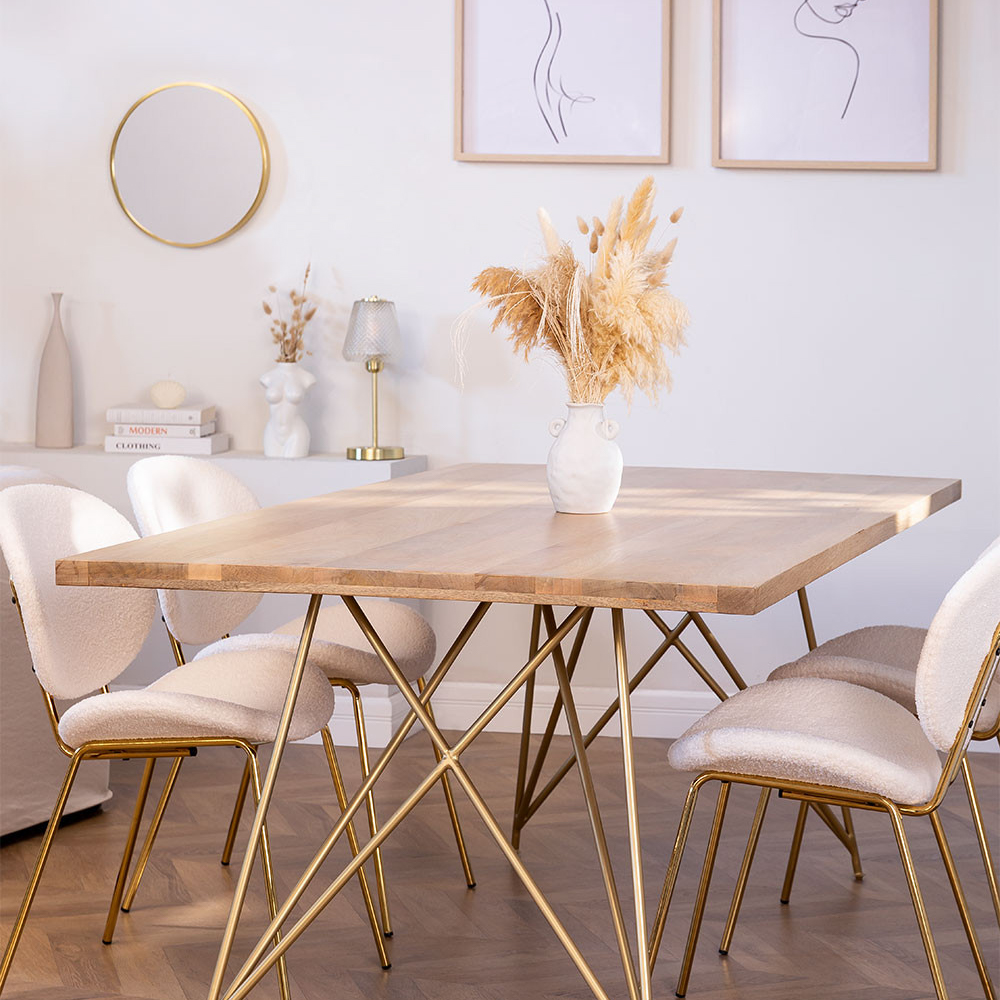 With interior design trends seeming to come and go, it's no surprise that some old wood furniture trends are making a big comeback. From repurposed furniture pieces to boho chic cabinets, there are plenty of new creative ways you can incorporate a timeless trend into your home.
The popularity of wood furniture is likely due to the fact that it is a sustainable and renewable material, as well as its natural aesthetic. In addition, many wood furniture pieces add a warm and cozy feel to any space. Whether it is a rustic wooden table or a modern modular sofa, wood furniture can add a touch of warmth and character to any room.
While curved furniture styles are still popular, there is an increasing interest in furniture with a more linear silhouette. According to interior designer Aleem Kassam, "Linear shapes paired with neutral tones will be a big design trend in 2023. This is because they offer a sense of stability and elicit a calm, tranquil mood."
Dark wood has fallen out of favor over the past decade or so, but it's coming back with a more refined look this year. "Dark woods are very rich and can add a timeless elegance to a room," says interior designer Ginger Curtis. She suggests incorporating this trend into kitchen cabinetry, vanities, and built-ins to create a sophisticated impact in your space.
As people become more conscious of the way they live and consume, many are seeking out sustainable furniture. Not only does this trend make the world a more environmentally friendly place, but it also promotes high-quality craftsmanship and design details. This year, it is expected that more homeowners will seek out furniture made from natural and organic materials, such as repurposed wood and handmade artisanal items.
Another wood furniture trend that is becoming increasingly popular is the use of burl, a type of wood that has a swirled pattern. The unique look of this material has made it a hit with consumers, especially when used as a decorative accent, such as in the repurposed wood Nico Wingchair from Wakefit.
Lastly, the popularity of a rustic look is continuing to rise, with many consumers searching for reclaimed and vintage furnishings. Companies like Abner Henry, for example, offer a line of heirloom-quality furniture pieces that are made to order by local craftspeople in St. Louis from sustainably harvested American hardwoods. Their collection, Kindred, combines clean lines with a touch of ruggedness.
There are a number of other wood furniture trends that will be on the rise in 2023. Some of these include textured and patterned designs, such as reclaimed wood with bold texture, rattan and cane furniture, and nubby fabrics like sherpa and boucle. However, there are also some surprisingly old-school designs that are coming back into style this year, such as the classy long-slug couch and the bespoke carved wood table. These trends may be reminiscent of a bygone era, but they are perfect for bringing a classic touch to any space.